Kitchen Renovation Ideas: Whats New
 Whats New
The "kitchen triangle" the cook top, fridge and sink may be thing of the past, previously the critical component to any kitchen we are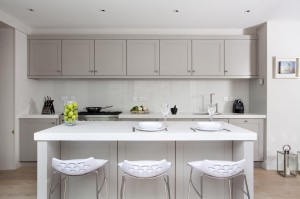 realising the benefits of multiple "triangles" to suit 2 cooks in the kitchen, with landing bench tops  and 2 entry and exit points.
Island benches are becoming more than just a spot to have breakfast, integrating the island benchtop into the kitchen will allow more space in smaller homes and create a focal point with extra storage either side.
Charging spot, what about installing a phone charging station beneath the benchtop, charge your phone while you prepare dinner!
Repaint, refresh, resurface
Laminate paint is a cost effective way to change the look and feel of your kitchen, whether you paint all of the cupboards or just the overheads to create a contrast look.
Tile paint can go straight over tiles, or replace tiles with a seamless fresh glass splash back.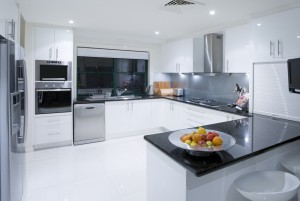 Bench tops scratched or outdated, you can overlay with granite, straight on top of your existing bench top.
Thin is in
The chunky benchtop may be a thing of the past, new trends with 12mm, even 6mm benchtops are taking over, refined, sleek and elegant, and more affordable.
Importance of Lighting
Common to alot of kitchens is the down light, not so much anymore, we are seeing alot of LED lights which are energy efficient and gives you a more radiant feel. Under cabinet lighting is a also a great unique option.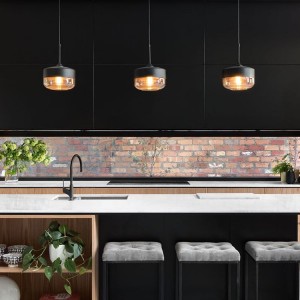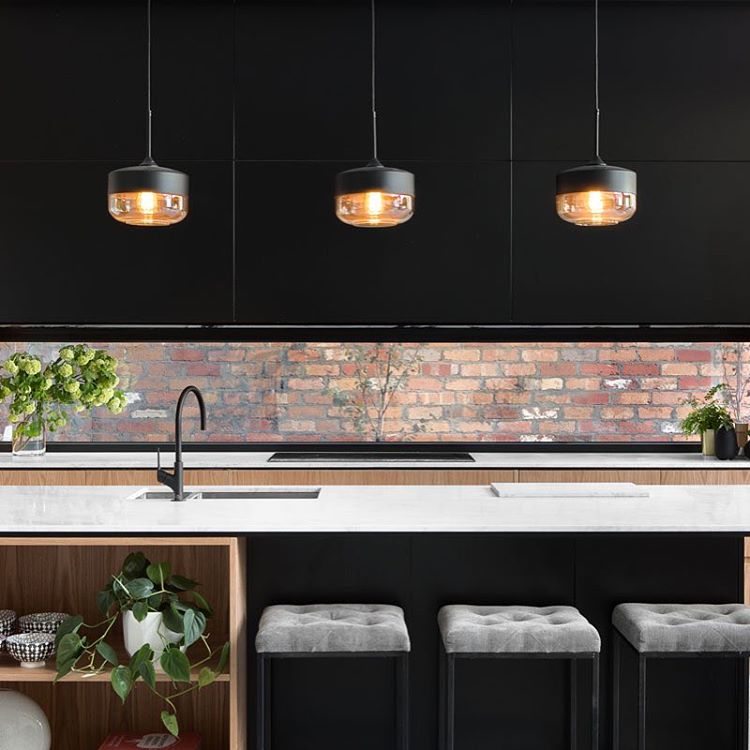 Pendant lights are a great mood light, once cooking time is completed turn on the pendant lights for a change of mood while you entertain or enjoy your family meal at the dining table.